We're a bit left of centre.
We can think outside the box!, because we understand how it was made. Ingage Digital employs digital architects whose custom web applications deliver awe-inspiring impact to businesses in need of a truly great web presence. Our goal as professional website designers and developers is simple: we want to create an incomparable website with exceptional functionality, one that incorporates fluid navigation, compelling graphics, intriguing content and easily upgradable web design elements – after all, your website has to be responsive to an ever-evolving business and technical environments. Your website is often the initial interaction your potential customers and clients have with your brand, so why not create a masterpiece – you know what they say about first impressions!
Our expertise isn't limited to web design and development however. Ingage Digital is both genesis and revelation – we can help you conceive your idea, develop its brand attributes, market it and reveal it to the masses through a highly focused and strategic digital media strategy. We know how take ideas through to completion, so come talk to us. We also know that trying to understand cutting-edge digital terminology is like trying to read hieroglyphics, but don't worry. We eliminate the confusion with a customer-focused approach to project development. Our team can help you reach more customers, drive more web traffic and ultimately grow your business. It's what we do.
This ain't no geek squad
Look, we like our computers. We earn our living on them. We do, however, have a wealth of rich life experiences that your typical computer nerd can only dream about. Life away from the keyboard has helped us develop a worldly view, vast interests and a comprehensive understanding of effective brand management, which we channel into the development of award-winning websites, incredible programming features and unparalleled brand marketing ideas. We create lasting brand impressions by delivering platinum level marketing strategies and immersive digital experiences for mobile, tablet, and desktop via responsive design and seamless tech services.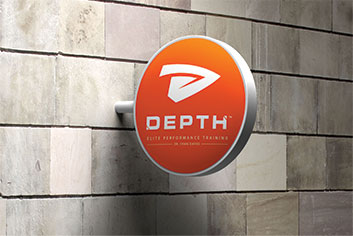 Achieve Depth
A unique identity will open doors & add value to your brand. Let our team show you what we can do, and how brand positioning can help you achieve your goals.
VIEW THE PROJECT >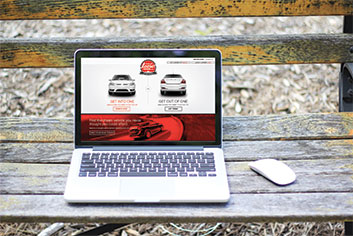 Take My Lease Over
Whether we're starting from scratch or refreshing an existing brand, we love creating cohesive visual identities that help our clients stand out.
VIEW THE PROJECT >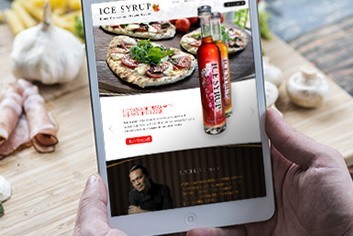 Ice Syrup
Ready for a website re-fresh? Our team can take your existing website and make it pixel perfect, and create striking branding material to meet your business needs.
VIEW THE PROJECT >